We made it halfway through the school year!  My latest resource focuses on multiplication facts.  It is a card sort with the following different types of cards:
1) Multiplication problem
2) Array of multiplication problem
3) Answer to multiplication problem
4) Area model of multiplication problem
5) Grouping model of multiplication problem.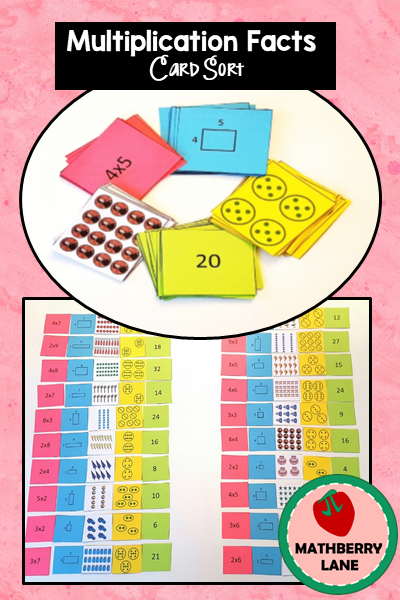 Save 25% with code:  XOXO February 14-15th.  Visit my Mathberry Lane facebook page to enter for a chance to win a $10 TPT Gift Card!  Winner will be chosen at 9:00 pm on February 14, 2018.